Virtual Training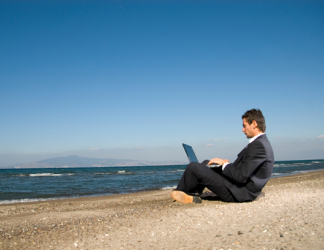 At Omega Prime, we offer the benefits of virtual, interactive classes. This type of training allows you to learn the skills you need from the comfort of your own office or home environment.
Our virtual classes are very different from one-way Webinars in which you are only passively listening and watching. As a participant in our synchronous training sessions, you have the opportunity to interact with the instructor and fellow participants through a variety of methods to support your own learning style.
We believe that training should be an enjoyable experience in which you feel valued and respected.
In addition to group training sessions, we also provide one-on-one virtual training using desktop sharing. This is ideal for executives or anyone who wants the benefits of working directly with your own files.
You and the instructor can share desktops back and forth, and walk through steps together. You get customized training designed for your specific work needs.